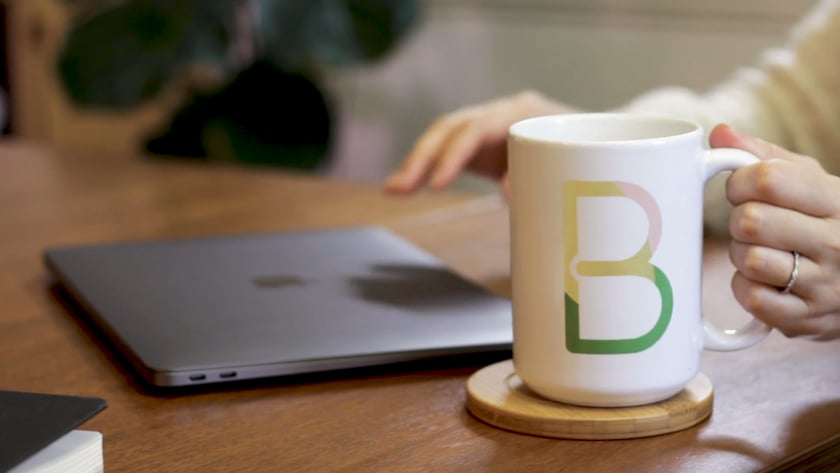 We empower meaningful work
and thriving relationships.
Belle Communication is a woman-owned and led, nationally awarded, top-ranked creative strategy and PR agency.
KATE FINLEY
Founder
Driven to leave each person she meets feeling inspired, energized and full of big ideas, Kate is fueled by the belief that the possibilities truly are limitless. Whether trailblazing in business or island hopping in leisure, Kate champions lifestyle design and the importance of culture to empower team, clients and community.
Learn more about Kate.
BRIDGET MURPHY
Head of Business Development
Bridget is a marketing match-maker. With more than 20 years of experience creating campaigns, she has represented Fortune 100 brands from Disney, Hasbro, and Crate&Barrel to Ohio names like Scotts, Wendy's and P&G. Bridget leads Belle's business development team to cultivate best-fit relationships with innovators seeking creative and agile strategies for PR, influencers and social media. Bridget is the team cheerleader; if it was allowed, she'd be the mascot for her kids' hockey teams.
MEGUMI ROBINSON
Head of Services
Megumi leads our services team to ensure all campaigns are creative, relevant and authentic. Her vast network of media and influencer relationships, together with her crisis experience and roots in Columbus, tourism and F&B, empowers her with an insightful, big picture view of communication across new and traditional media. As a self-proclaimed "eater, not foodie," Megumi and her husband have a restaurant recommendation for every cuisine and city.
HEATHER ALLEN
Head of Operations
Heather represents many Belle firsts. Our first employee, first toe-dip in the work-from-anywhere model and even our first "Belle baby" (hi, Keira!) She embodies each of our Core Belle-iefs and helped create them. She's a critical thinker who loves spreadsheets and food, which both keeps us laser-focused on goals and ensures we try the best restaurants on team trips.
PAULA COHOON
Head of Human Resources
Having worked in HR for more than 25 years, Paula is committed to maintaining a people-first culture. Her experienced and thoughtful approach helps to empower every Belle to thrive, as she continually improves our approach to culture, career paths, DE&I, recruiting and team connectedness. Paula keeps herself grounded by working out, spending time with her family and playing with her dogs (her youngest pup is even named Belle - how serendipitous!)
With teams of Belles spanning the U.S., we specialize in creative strategy, PR, social media and influencer relations. Belle serves the CPG, retail and B2B industries with a national footprint and has partnered with more than 80 brands including Dearfoams, Shake Shack, Nestlé, and Jeni's Splendid Ice Creams. Belle has received numerous awards for client campaigns and is recognized annually as a top place to work by Inc., PRWeek and PR News. Belle's founder, Kate Finley, was recognized by PRWeek in 2021 as a "Woman to Watch".
The absolute best thing about Belle? Our Team.
We are intentional about the culture we create. We uphold 7 Core Belle-iefs to ensure we live out what it means to thrive in both work and life. Our culture is cultivated by the contribution of each team member's thoughts, words and actions. We believe the culture we reap is a result of the daily seeds of intention we sow.
We are each accountable in our communication, teamwork, candor and vulnerability.
We are proud to have a team made up of individuals who love what they do and deeply care about our clients and each other. Learn more about our culture and current team openings.