It's 2016—Leo finally won his Oscar, the Olympics made their way to Rio and millennials were avoiding the frozen food aisle. With sales in the category down, Nestlé saw an opportunity to build it's new regional-style pizza brand, Outsiders Pizza Company, up. That's where we came in.
Creative strategy
Influencer relations (events, influencer kits + niche partners)
Working like a scrappy start-up, we helped the Fortune 500 brand bring Outsiders Pizza Company to the masses by redefining what it meant to "do influencer marketing". Rather than tapping the traditional mega-followings, we focused on micro and niche community influencers with highly engaged circles of influence (AKA the real MVPs) in key test markets. In this case, that meant everyone from millennial business owners to tattoo artists and drag queens...you get it.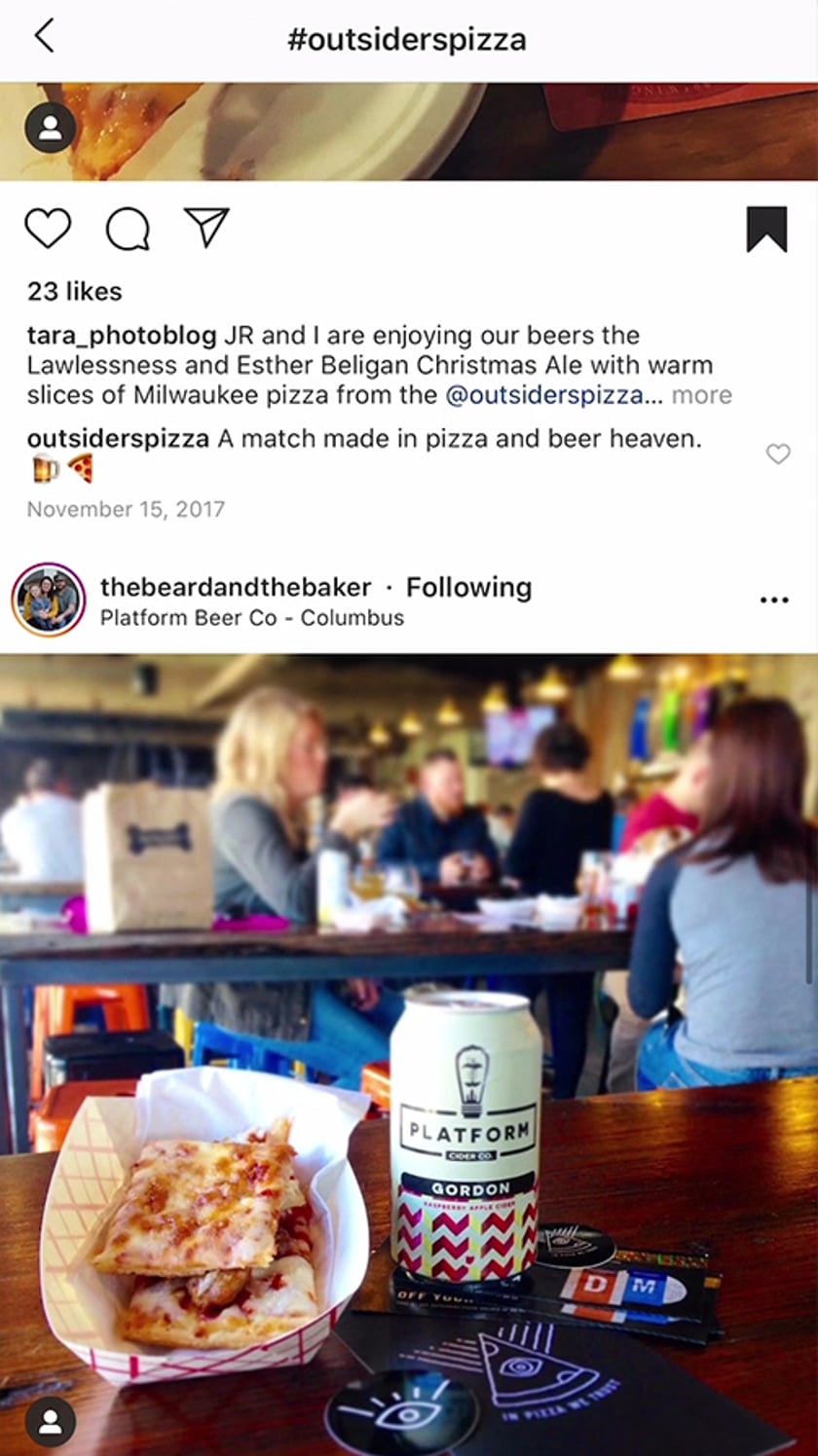 Sure, there were (super fun) sampling events that drew tens of thousands of potential customers and yeah, more than 70 (rad) partners activated across their networks to the tune of thousands of social media impressions. But the real mark of ROI? Nestlé's decision to move beyond the test markets and take the Outsiders Pizza Company nationwide in 2018. Now that's a (pizza) party in the USA!
0

K

SOCIAL MEDIA IMPRESSIONS
0
TOTAL ATTENDEES AT FOUR CAPSTONE EVENTS
Mural + Photo by Mandi Caskey