JENI'S SPLENDID ICE CREAMS
0

+EARNED MEDIA
OPPORTUNITIES
0

%

INCREASE IN MEDIA MENTIONS YOY
0

%WEB TRAFFIC
RESULTED FROM PR
With Jeni's Splendid Ice Creams, it was love at first lick. Known for their one-of-a-kind flavors and stand-in-line-for-hours-worthy scoop shops, the ice cream brand wanted to make a big splash in 2019 with their first-ever line of dairy-free ice cream, high-profile collaborations and expanded retail and grocery footprint.
Campaign planning + strategy
Trend analysis + monitoring
National + regional consumer earned media
National + trade executive thought leadership
Trade show outreach
Awards + top lists
Media tour
Brand partnerships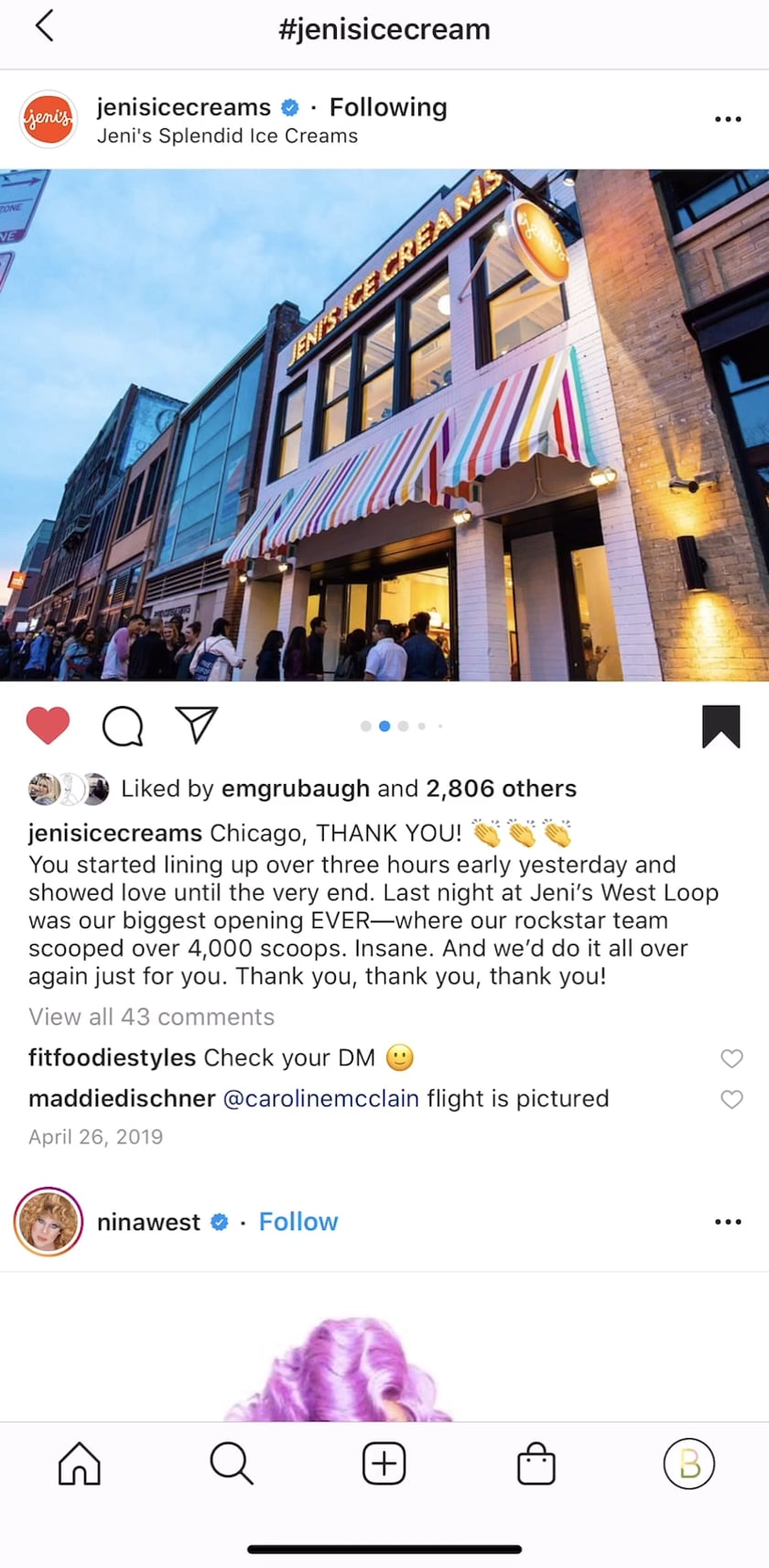 In 12 months, we had media talking about all things Jeni's—from new flavor drops in Delish to the story of the business in Forbes and everything in between. Plus, People Magazine named Jeni's new flavor, Frosé, the best summer ice cream and two of the ten grand openings our team supported were record-breaking. But let's get down to business. That year, Jeni's crossed $50M in revenue, an increase of nearly 25 percent. And we haven't slowed down yet. 2020 is red hot, with media coverage in outlets like the Today Show and Bon Appétit.
2020 TO DATE
0

%

SHARE OF VOICE